Washing Machine Repair Parts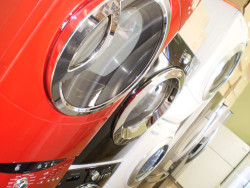 Can you imagine washing all of your clothes, sheets, and towels by hand? Thankfully, modern technology has brought us washing machines, freeing us from the heavy, time-consuming chore of hand-washing clothing. However, our dependence on our washers also means that you can quickly find yourself in a pinch when your washing machine stops working properly. But with the right washer parts from the pros at Mike's Appliance Parts, you can get your washing machine back to working its best—and get your daily schedule back on track.
If you're in need of parts for washing machines in New Jersey or the rest of the Northeast, we can help. Located in East Brunswick, NJ, Mike's Appliance Parts specializes in connecting local residents and professionals with washing machine parts and components for other appliances. We offer a complete range of brands for washer/dryer parts, but if we don't have exactly the washer machine parts you need in stock, we can order them for you in no time at all. In fact, our washer repair parts can usually be delivered to your door in as few as 24 to 48 hours.
Fast service is one of our trademarks here at Mike's Appliance Parts, but that doesn't mean we sacrifice quality for speed. Our GE and Maytag washing machine parts are all first-class components, and each is backed by a manufacturer's warranty (details vary by part). Our professionals will work with you to make certain you get precisely the washer repair parts required for your model and its specific malfunction. This personalized service is just one of the many ways we take great care of our customers as well as your washer machine parts' needs, so if you're ready to experience the Mike's Appliance Parts difference, call or e-mail us today!
Among the many different washing machine repair parts available, our inventory includes:
Hoses
Motors
Couplings
Agitators
Lid switches
Water inlet valves
Pumps
Belts
Control boards
Knobs and dials
And others!
From leaks to noises to simply not turning on at all, Mike's Appliance Parts has the washer parts you need to completely restore your washing machine to full functionality. If you're looking for parts for washers in East Brunswick, New Jersey, or the Northeast, you can count on our team. We have 65 years of experience providing washer/dryer parts for area residents, and we'll offer you the same great selection, top-quality washer parts, and fair, affordable prices. Contact us now for any and all washer replacement parts you may need.