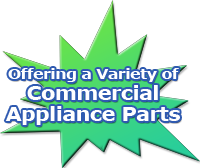 There are two key steps in repairing a malfunctioning or broken-down appliance. The first step is identifying the problem; the second is acquiring the parts necessary to eliminate the issue. Once you've diagnosed your leaking washing machine or overheating oven, the next logical stop is Mike's Appliance Parts. Specializing in appliance replacement parts for all major household appliances and brands, we have a vast inventory of appliance parts for your convenience. We have what you need, or, if we don't, we'll order it ASAP. In most cases, your washer/dryer or refrigerator parts will be delivered in less than 48 hours!
All major household appliance parts
Home air conditioner parts
Laundry and kitchen appliances for sale
Exceptional customer service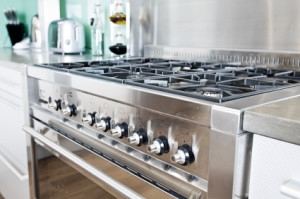 Working with both property owners and appliance repair professionals, our appliance parts store can supply you with virtually any part you require for major home appliance repairs. Mike's Appliance Parts offers one-stop shopping whether you need a hard-to-find dryer part or a common dishwasher repair part. So if you need appliance replacement parts, we want to help. Contact us today for friendly customer service, 65+ years of expertise, and, of course, practically any appliance repair part you might need.
Mike's Appliance Parts is based in East Brunswick, and our appliance parts store services clients throughout New Jersey, including in the towns of Elizabeth, Trenton, Middletown, Piscataway, Princeton, Freehold, and Edison. We're more than happy to ship appliance repair parts across all of the Northeast, and we've even sent parts as far away as California in the past. In short, no matter where you're located, our team is here to help you get the refrigerator parts, air conditioner parts, or other components you need. Call now to find out more about how our appliance parts store can serve you!